Jim Mosier's Bio
Hi there, and welcome.  My name is Jim Mosier, and I am the founder of a little web development and Internet marketing company named MosierData. We are based in an office right in the heart of downtown Lakeland, FL – which also happens to be the beautiful city in which I live.
My Work Life
As I mentioned above, I make a living managing a couple of small businesses and have spent the last several years curating what I feel is an awesome team of dedicated individuals who make my job easy. 
Luck is what happens when preparation meets opportunity.
While MosierData is my primary business interest, I like to think of myself as an "
opportunity magnet
" and have been lucky enough to be involved in several others.  While my other business interests (and my level of involvement in those companies) varies, they span an impressive list of industries, including Automotive, Real Estate, Restaurant/Foodservice, Hospitality and consulting.
Speaking of other business interests and my consulting work, I might be able to help you if you need it.  You can find out more by clicking here.
My Hobbies
Since I don't have a lot of "off" time, I don't have a long list of hobbies, but the ones I do have I am passionate about.  In a nutshell, you can sum them up in just 4 things, and not even necessarily in this order:
Hockey

Well, more specifically, the Tampa Bay Lightning.  I was into hockey as a child, and was just re-kindling my love for the sport in 2003-2004 when I started attending games. As luck would have it, we went on to the Stanley Cup finals that year and ended up winning the cup, with me in attendance for 3 of the 4 home finals games.  Fast forward to now, I am a season ticket holder and out of the entire 2014-2015 season (including the playoffs & finals), only missed 5 home games.
(In full disclosure: All five of which were so I could pursue one of my other passions..)
Music
I think Billy Joel summed it up best: "I think music in itself is healing. It's an explosive expression of humanity. It's something we are all touched by. No matter what culture we're from, everyone loves music." My taste in music is all over the map and stretches into almost every genre. Thanks to a part-time job as an usher at an arena when I was younger, I've been to well over 120 concerts in my lifetime. Currently, I try to attend at least 10-12 shows a year. Two of the most memorable have happened in the last couple of years – I was able to meet Motley Crue on their final tour, and during Train's recent tour, Patrick Monahan (the lead singer) grabbed my phone and took a selfie on-stage with me and my date in the background.
Motorcycles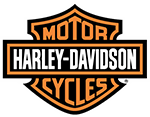 It was one thing when I was young (in my late teens and early 20's) and a motorcycle was my only form of transportation. Now it is a passion. I own a Harley-Davidson Heritage Softail Classic (Update: Street Glide Special) and besides using it for commuting to the office semi-regularly, you will generally find me racking up a couple hundred miles on it at least one of the two weekend days. I've participated in rides against child abuse, memorial rides and just plain rides to get in some "two-wheel therapy" and shake up a bad day. Motorcyclists are some of the most genuine people I have ever met. I plan to attend the Sturgis motorcycle rally one of these years, as well as ride the Gauntlet and Tail Of The Dragon. Call it a "bucket list" thing..
Travel
I go everywhere. Or at least try to. Business travel has taken me on plenty of journeys, and that has opened my eyes to the fact that the world itself is fascinating.  I'm not really picky about my travel, either.. I am more than happy to mix in a little business on a trip just to keep new opportunities flowing, or just sit back, unplug and take a cruise to the Bahamas or the Caribbean.  Wherever life takes me, rest assured I am making the best of it, enjoying everything my surroundings have to offer, and secretly planning my next adventure.
Achievements & Community Involvement
Through both my business and personal adventures, I have had the opportunity to be part of some great things. While this is not a complete list, here are a few of my favorite highlights from the last few years:
2005 – National Republican Congressional Committee
Recipient of the committee's National Leadership Award
2006 – Boys & Girls Clubs of Lakeland & Mulberry
I launched "Computers for Kids", a program where MosierData refurbished donated computers and provided them to children in the club to take home and use.
2006-2007 – Polk County Sheriff Grady Judd's Advisory Council
In this role I got to observe operations of nearly every area of our Sheriff's department, sharing my experience and feedback with Sheriff Judd directly.  To this day I am still invited to participate as an alumni.
2008-2009 – AMIKids Polk Board Of Directors
AMIKids is a program that helps children with troubled backgrounds reach their true potential through providing positive role models and support.
More to come..
It's really kind of hard to write a bio about yourself, and even harder to do it all in one sitting.  So, my new friend, please stay tuned and I will update this page.  Or, maybe I won't.  I think I might have left out the fact that I am a serial procrastinator…